Tau Eta Zeta Chapter would like to thank the following sponsors.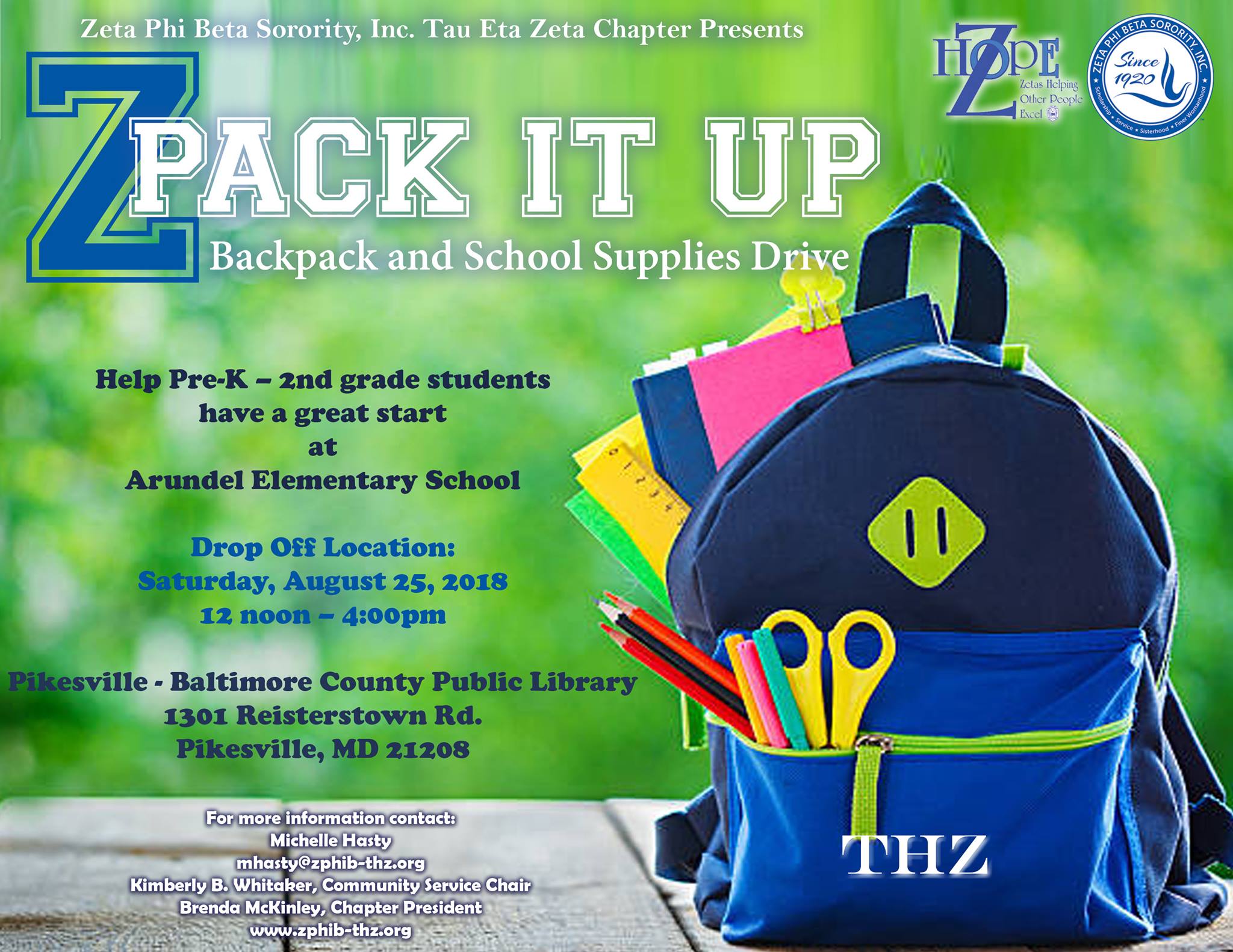 Its that time of year! The ladies of Tau Eta Zeta Chapter are supporting their adopted school, Arundel Elementary with school supplies and backpacks for the upcoming school year. We will accept donations for grades Pre-K to 2nd grade now through August 25th. It is our goal to ensure our youth have the tools they need to set them up for success. #ZPhiB #THZ #ZPackItUp #Scholarship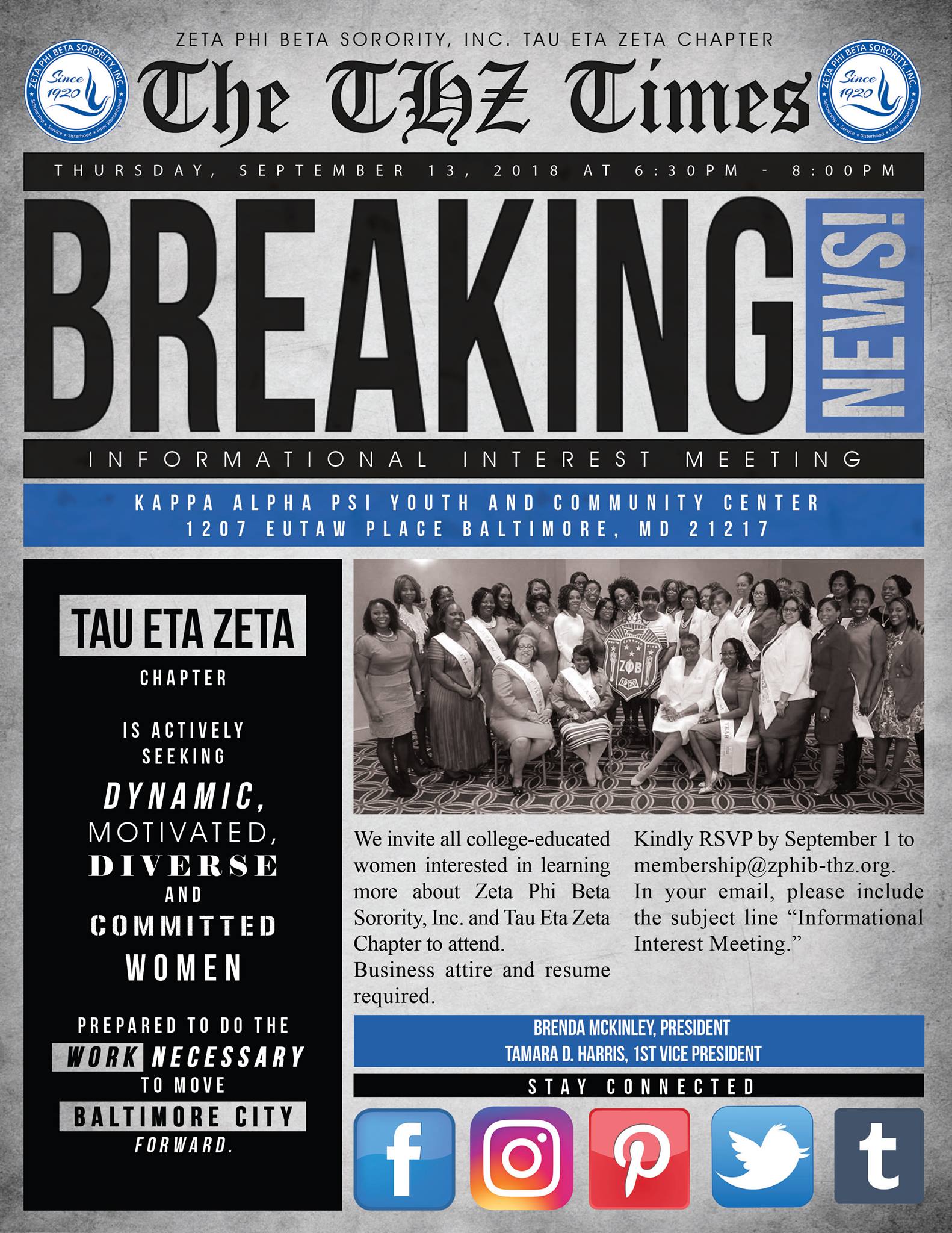 History teaches us that those who refuse to live in comforts zones, who think outside the box, and have a genuine willingness to help and support all people make the greatest impact. If this sounds like you, join us on September 13th to learn more about our illustrious organization and the important contributions and continued efforts to bring about positive and lasting change. Are you ready? #ZPhiB #THZ #Finer15 #Recruitment#WeGrowZeta
Chartered in the heart of Maryland in Baltimore City, the ladies of Tau Eta Zeta Chapter welcome you to our website.  Tau Eta Zeta Chapter is dedicated to serving the community, supporting education, encouraging our youth and uplifting sisterhood.  Our hope is that you acquire something new about our organization from our website and feel motivated to support one of our many community activities.
News and Events
September 13, 2018
Membership Informational Interest Meeting
6:00 p.m.
Flyer
More Info
September 16, 2018
THZ Youth Meeting
2:30 p.m.
More Info
THZ Chapter Meeting
4:00 p.m.
More Info