Quick Facts
Date/Place Founded
January 16, 1920
Howard University
Washington, D.C.
Principles
Scholarship, Service, Sisterly Love, Finer Womanhood
Sorority Colors
Royal Blue & White
Symbol
White Dove
Flower
White Rose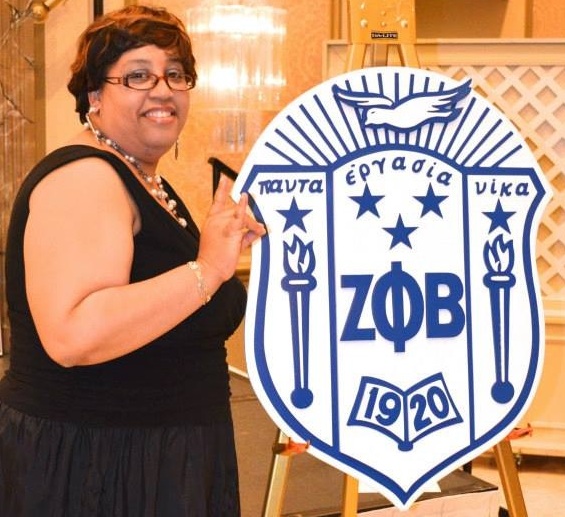 Greetings Members of Zeta Phi Beta Sorority, Inc., Family and Friends. It gives me great pleasure to welcome you to the official website of the Tantalizing and Hardworking Zetas of Tau Eta Zeta Chapter. I am excited that you took time to visit our site in an effort to learn more about our dynamic, dedicated and distinguished chapter. This site is designed to provide information about our Chapter, our public service activities, and membership procedures.
Whether you are a visiting member of Zeta Phi Beta Sorority, Inc., interested in membership, interested in forming a partnership on special community projects or a parent that would like your daughter involved with our youth Auxiliary programs, we are glad you came our way.
As the president of this dynamic chapter, I am proud to say we have served the Metropolitan Baltimore area since August 5, 2003. The ladies of Tau Eta Zeta Chapter have blazed new trails and promoted the founding principles of Zeta Phi Beta Sorority, Inc. in their efforts to provide numerous programs to the community.
Please continue to explore our website to learn more about our chapter as well as Zeta Phi Beta Sorority. If you do not find the answer to your question, please feel free to contact president@zphib-thz.org.
Again, thank you for visiting our website.
Kimberly B. Whitaker
Chapter President
News
&
Events




March 14
Z-HOPE Day of Service
11:00 a.m.
More Info

March 15
THZ Youth Meeting
4:00 p.m.
More Info

Chapter Meeting
4:00 p.m.
More Info

March 28
Finer Womanhood Brunch
11:00 a.m.
More Info
Flyer

April 11
Bowl for Babies
5:00 p.m.
More Info

May 16
THZ Cabaret
8:00 p.m.
More Info

THZ Anniversary Commemorative Souvenirs

Anniversary Plate
Purchase Plate

Anniversary T-Shirt
Purchase T-Shirt



View our calendar for a listing of our upcoming events.




READ ALL ABOUT IT!!!




Donate to the Sharon K. Harvey Memorial Scholarship Fund